Medical Assistants are multi-skilled health professionals specifically educated to work in a variety of ambulatory settings, performing administrative and clinical duties. STI's Medical Assisting Program teaches the skills and theory of both the administrative and clinical components. The graduate is qualified to sit for the national Certified Medical Assistant exam sponsored by the American Association of Medical Assistants (AAMA).
Starts every September (9 months)
Monday – Friday
8:00 AM – 2:10 PM
(Clinical hours may vary)
Part-Time Evening Schedule
Starts January (18 months)
3 – 4 Nights per week
4:00 PM – 9:00 PM
(Clinical hours may vary)
Administrative Medical Assistant
Skills

Fundamentals of medical office management
Introduction to billing and coding
Financial practices within the medical office
Maintain patient records through electronic and paper systems
Clinical Medical Assistant
Skills
Perform medication reconciliation
Assist with examinations and minor office procedures
Phlebotomy & EKG training, CPR Certification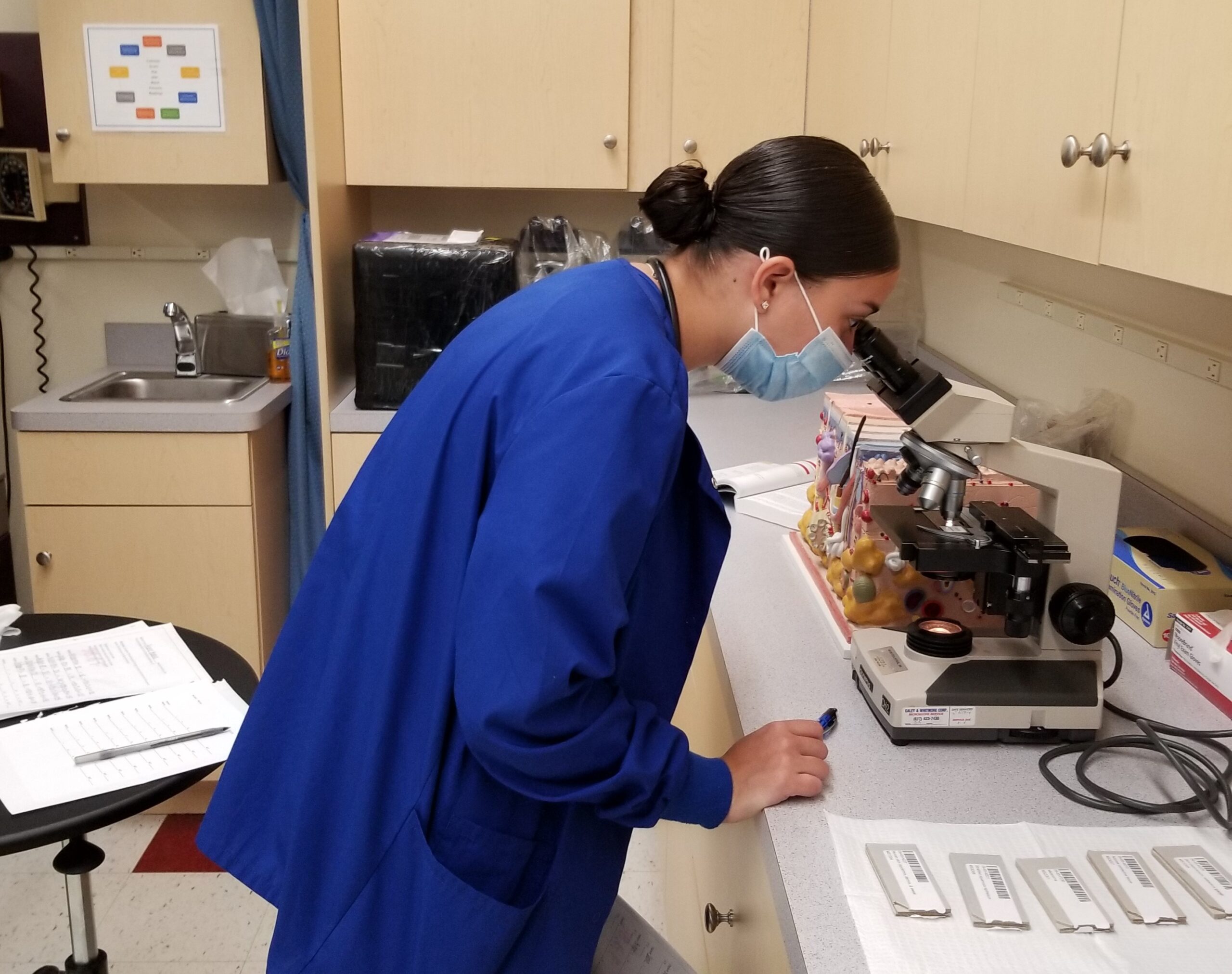 The student will participate in an externship in a physicians' office or other ambulatory care setting. Externship begins during the second semester. Students attend class one day per week and externship four days per week.
Employment Opportunities:
Medical Assistant, Receptionist or Transcriptionist
Medical Secretary or Administrative Assistant
The Medical Assisting Program at Southeastern Technical Institute saw a 100% Job Placement rate for the class of 2020.  The program reported a 86% pass rate for the Certified Medical Assisting exam for the 2020 graduates.  For the past 5 years, employers and graduates expressed a 100% satisfaction rate when surveyed for the same year.   
Medical Assisting Graduate Survey
Medical Assisting Employer Survey
Clinical: The approximate hours are 8:00 AM – 4:30 PM four days a week. The student may be assigned to one and possibly two sites. The specific daily hours are determined in conjunction with the needs and availability of the medical office as well as the program and accreditation requirements of 30 hours/week. Evening students are encouraged to make themselves available during day time hours for Externship as most facilities are not open or do not have the supervisory or support staff to adequately mentor a student. An attempt will be made if an evening student cannot participate during day time hours, however the minimum hours must still be met and abbreviated availability will prolong the externship component.
Starts every September (9 months)
Monday – Friday
8:00 AM – 2:10 PM
(Clinical hours may vary)
Part-Time Evening Schedule
Starts January (18 months)
3 – 4 Nights per week
4:00 PM – 9:00 PM
(Clinical hours may vary)
Medical Assisting Program Approval & Accreditation
Southeastern Technical Institute
is accredited by the Commission of the Council on Occupational Education
7840 Roswell Road, Building 300, Suite 325 Atlanta, GA 30350
Massachusetts Department of Elementary & Secondary Education
75 Pleasant Street
Malden, MA 02148-4906
Commission on Accreditation of Allied Health Education Programs
9355 – 113th St. N, #7709
Seminole, FL 33775-7709