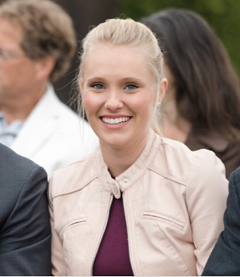 Dental Assisting Student Receives a Merit Award Honor
The  American Dental Assistants Association selected Katherine Lewis, Class of 2020, as a  Merit Scholar Award Recipient! Students are chosen by their faculty based on their proficiency in four-handed dentistry and their ability to contribute to the success of clinical outcomes, patient satisfaction and improved office efficiency. All of us at STI are proud of Katherine's achievements and are confident that her leadership skills and dedication to the field will lead to much success in her career as a dental assistant!
The Dental Assisting Program at Southeastern Technical Institute in South Easton, MA prepares graduates to become Expanded Function Dental Assistants, the highest level in Massachusetts. This full-time program begins in September. Click here to learn more or apply to the Dental Assisting Program at STI.