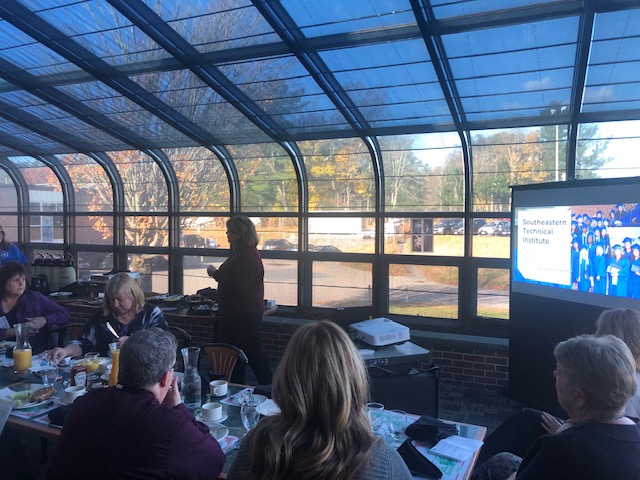 STI Hosts a Fall Guidance Breakfast
On November 8th, the STI Admissions team provided an information session for several guidance counselors and directors from area high schools including Brockton, Foxborough Regional Charter School, Mansfield, Norton, Rockland, Sharon, Southeastern Regional Vocational Technical HS, South Shore Vocational Technical HS, and Whitman-Hanson. While enjoying a delicious breakfast in the Colonial Room, attendees heard from STI Program Directors and instructors as well as admissions staff. They were given an extensive overview of each program which included schedules, costs, externships, certifications, and the admissions process. There was plenty of dialogue and questions throughout the presentation and those interested had the opportunity to tour the labs and facilities at the conclusion of the event.
We look forward to hosting a similar session in the spring. STI is always available to schedule school representatives, or students, for an individual/small group tour at their convenience. Contact Rhonda Jermyn at 508-230-1236 or rjermyn@sersd.org.