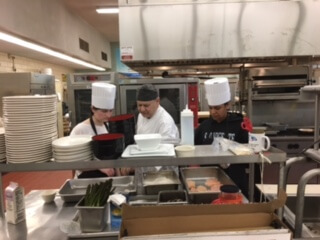 An Evening of Cooking with STI Chefs
Chef Perry and Chef Peterson did a wonderful job hosting guests who are interested in pursuing the culinary field. Attendees had the opportunity to work side by side in the kitchen to prepare, and enjoy, a full course meal which included a house salad, chicken scallopini and apple crisp with ice cream.
Stay tuned for similar events in the future!