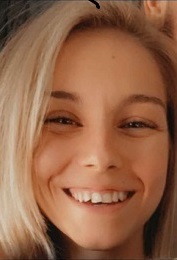 Summer Anderson
"If you are looking to start a new career, I highly recommend this CODA ACCREDITED program. It's extremely affordable, it's 9 months long, the curriculum is very detailed and thorough, and the teachers genuinely care. They will go above and beyond for you if you need any help. This program teaches you EVERY job in the dental office, from sterilization, to chairside, to taking radiographs, to office work & even the prosthetics lab. I have over 5 different certifications prior to graduating, I have multiple job offers, and I will be licensed after taking DANB. All of this because I enrolled into THIS program.
I am a mother of three children under 5 years old, I also have a job, and I was still able to complete this program with mostly A's and B's. It's hard, but if you put the time, effort and work in like I did, you will be reaping the benefits come graduation. This was the best choice I have ever made for my family and myself. I couldn't be happier. If I can do it, you can do it. So do it!"
Maggie Coarr
"Taking the leap and going to STI for the dental assisting program was one of the best decisions of my life. I didn't know it at the time, but when I signed up for the program, that set my life into motion. I fell in love with the field of dentistry and now I'm back in school for dental hygiene to further my career in this incredible field. The instructors at STI are amazing! Not only do they teach in a way that is easy to understand, but they also push you to be the best version of yourself. I would absolutely recommend this program to anyone who wants to build a better future for themselves."
Joanna Souza
"Southeastern Technical Institute has given me nothing but a great experience – I highly recommend this program. The teachers are very knowledgeable and always willing to help you better yourself. They want to see you succeed. If you are someone who is thinking about enrolling just do it; you won't regret it! As long as you put in the work you will have a great outcome."
STI's Dental Assisting Program located in South Easton, begins every fall semester. Click here to learn more and apply online!