We want to recognize and highlight two exemplary students who successfully completed the Career Preparation course taught by STI Instructor Donna Becker. In a short amount of time, and with limited knowledge of technology as well as a language barrier, Sergo Fils (HVAC) and Michael Zhuwao (Electricity) worked hard to excel in this course.  Here are their stories.
Sergo Fils , HVAC, Class of 2020
Sergo heard about STI through a friend who is an alum. In his own words, "everything in life requires sacrifice and planning and I took a leap of faith." Sergo moved to the United States 11 years ago in search of a better life and better opportunities for himself and his family. He had a very positive experience with the STI staff and instructors. "My instructors made it known they were there to support me and made themselves available and approachable." His favorite part of the program is the hands on practice of skills. His goal for the next few years is to be working for a reputable company and eventually starting his own business. His advice to prospective students is to "commit yourself fully and your dream will become reality."
Interested in HVAC? Click here to learn more and begin in January 2021!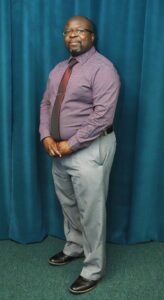 Michael Zhuwao, Electricity, Class of 2020
Michael came to the United States in the summer of 2000. It was his childhood dream to move to "the land of endless opportunities." A neighbor told him about STI and highly recommended the school for vocational programs; he decided to enroll immediately. Michael enjoys shop time the most, however, he also liked the academic piece of taking quizzes and exams which was a "true test of my progress!"  He is grateful to all of his instructors for the experience and for providing a great learning environment. Upon graduation, Michael looks forward to working in the field and pursuing his Electrician's license through the tier program.